GET INSTANT ACCESS TO THE

'10 STEPS TO CREATING VIP CLIENTS'


WORKBOOK & MINI-WORKSHOP

Are you ready for VIP Clients who can't wait to pay you? Follow these steps and get your client creating magic flowing.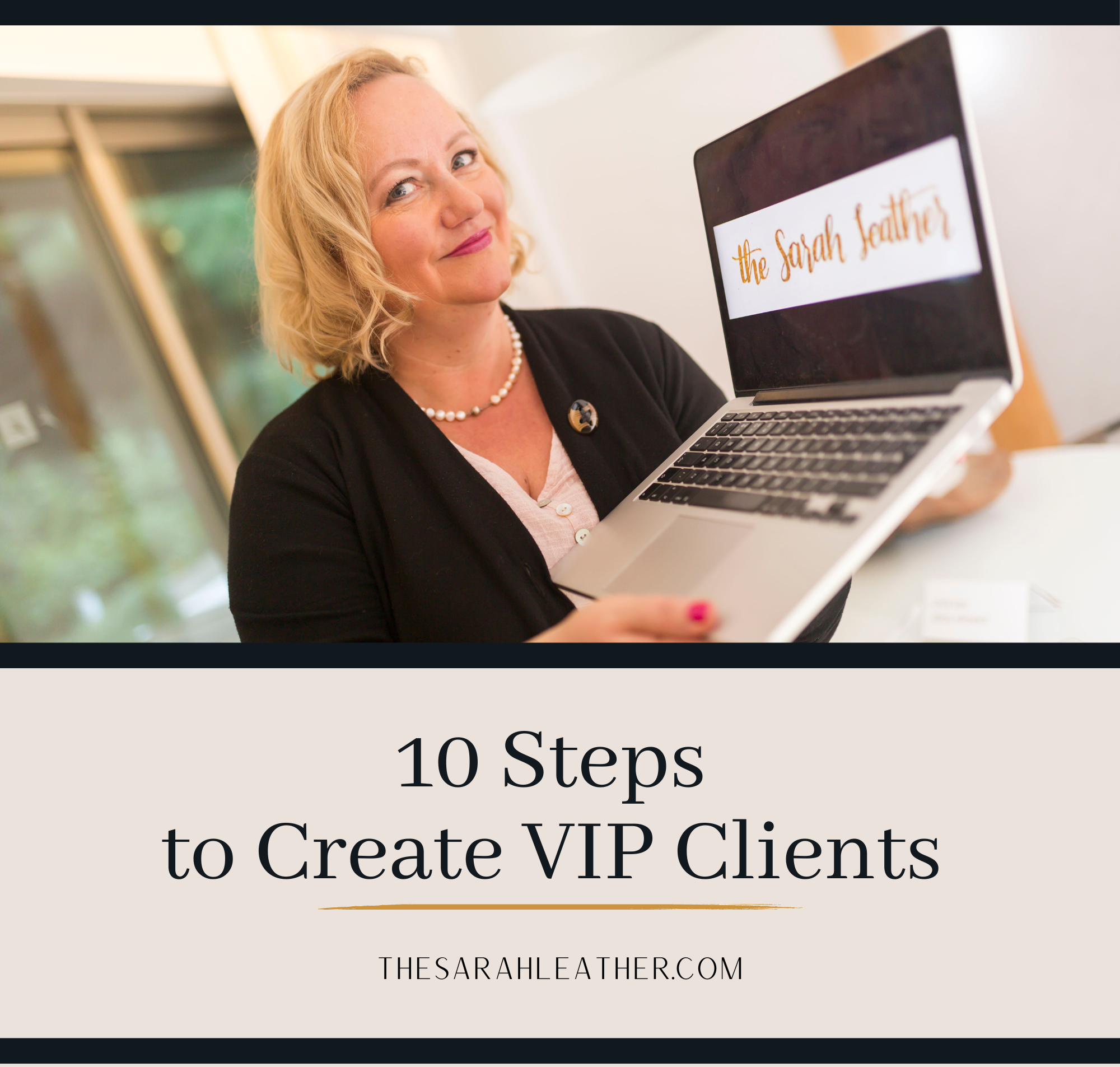 I'm Sarah Leather & I've been helping women to get VIP
Clients (soul aligned people who love to pay you for the high value you provide) for over 10 years.
I previously ran a booked-solid health practice and was close
to burnout many times until I discovered how to change my
business model and create VIP packages.
I went from selling endless sessions at €60/hour to beautiful
3-month packages for €2500 & sold 1/week for 30 weeks in a row. I doubled my income working half the hours.
I want the same for you!

'I signed a £3k client today- thank you Sarah!' Fran UK
'I would not have all my VIP clients without Sarah' Anne-Marie Ireland